Reliable Inflation-Adjusted Cash Flow + Strong Returns | Sunbelt Region Value Add Fund Opportunity
Hosted by PIA Residential
October 20, 2022
12:00 PM - 12:30 PM ET
Keynote
PIA is pleased to announce the launch of the PIA Residential Fund I. Keeping in line with our investment strategy, the Fund seeks to achieve attractive risk-adjusted returns by investing in a diversified portfolio of value-add institutional multifamily properties in growth markets of the Southeast US. Investments will target well-located multifamily assets that are under-managed and/or can be purchased below replacement cost. As with prior investments, the focus will be on properties that generate consistent cash flow and provide opportunities for rent increases and value appreciation through light to medium renovations and a capital improvement program. Average target cash-on-cash distributions are 6-8% with an overall target net investor IRR of 12-14%.
As a result, the Fund has already identified its first investment - Summerchase at Riverchase, a 1989 built, 240-unit property in Hoover, a prime Birmingham, Alabama suburb. This is an off-market opportunity initially offered to us at the beginning of the year for $44 million. After continued negotiations, we were able to secure it for $39.25 million. Because of its location, market dynamics, and 95% renovation potential, Summerchase offers an excellent value-add opportunity expected to produce returns in line with the Fund's targets.
Why Invest in US Multifamily - Workforce Value add Strategy

Reliable cash-on-cash returns

Fundamentals in turbulent times

Advantages of a Fund Strategy vs. Investing in Individual Properties

Understanding Risk factors in the underwriting process
Event Recording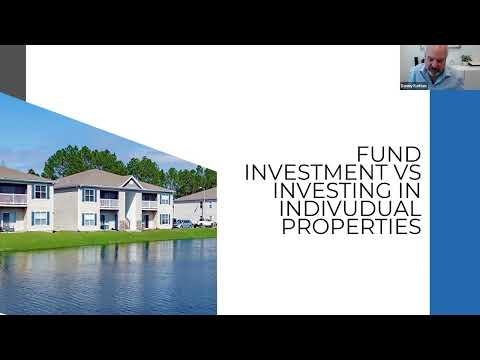 Reliable Inflation-Adjusted Cash Flow + Strong Returns | Sunbelt Region Value Add Fund Opportunity
Attachments
Teaser document

PIA Fund Teaser (with Summerchase Addendum) Final 7-18-22.pdf
Speaker
Danny Kattan

Title

Managing Partner, Capital Markets

@

Company

PIA Residential

Role

Speaker

Mr. Daniel Kattan is a Principal and Co-founder of PIA Residential "PIA". Mr. Kattan serves as the Managing Partner of Capital Markets and is responsible for all aspects of capital raising and investment activity. Throughout his career, Mr. Kattan has more than 15 years of real estate experience and has been involved in the financing and acquisition of over 1000 single-family and multifamily units. He was instrumental in the financing, refinancing, and disposition of PIA's portfolio and was responsible for structuring more than $180 million in non-recourse debt.

Mr. Kattan is also the Founder and CEO of the real estate platform Sell2Rent and the Co-Founder and Executive Manager of W.I.N.E. The Wharton International Network of Entrepreneurs, a nonprofit in conjunction with the Wharton School of Business.

Prior to creating PIA, Mr. Kattan distinguished career was comprised of senior positions with both Countrywide Financial and the Pan-American Investment Fund for Chile's Grupo CB. He advised investors consulting on non-performing note pools and focused on the financial, real estate, transportation, and infrastructure sectors in these roles. He also successfully launched internet services, advanced telecommunications, and biotechnology companies.

Currently, Mr. Kattan serves on the Board of Advisors for BBVA Bank, the Planning and Zoning Board of the City of Hallandale, the Advisory Board for the Center of Advanced Jewish Education, and Chairman of Board of C.H.A.P., the Community Hebrew Afterschool Program. Mr. Kattan is a member of the Entrepreneur Organization "E.O" and a frequent contributor to the Forbes Business Journal.

Mr. Kattan graduated cum laude from Northeastern University with a B.A. in Industrial Engineering. He attended The Wharton School of Business at the University of Pennsylvania, where he earned an M.B.A specializing in Finance.
About
PIA Residential
PIA Residential is a private equity real estate firm with a proven track record, buying and managing residential properties in the Southeast Unites States. During the last decade, PIA invested heavily in the single-family and medium-sized multifamily market; and through successful management and repositioning, PIA reaped the benefits of tremendous value appreciation. PIA's seasoned team of professionals brings over 180 years of combined experience in selecting, evaluating, structuring, financing, improving, managing, and selling multifamily assets. With an institutional mindset and entrepreneurial spirit, conservative underwriting, and defensive acquisition strategies, PIA strives to produce above-average, risk-adjusted market returns for our Family Office and HNW individual investors.