Hospitality - Distress, Stress, or Best Guess; Where is the Market Heading in 2022 & Beyond?
Hosted by JDM Capital Hospitality Management
December 14, 2021
11:00 AM - 12:00 PM ET
Panel
The ruler is broken. Our foundations of real estate comprehension have been set off balance with the unknown world of today. The struggle for what factors bring a project to stabilization are a challenge for underwriting and a compelling need for mastery to achieve it. Within the specific niche of Hospitality bringing hard assets and operations together, we have new risk profiles that bring a new set of boxes to check.
Today, we do not have a long term time line forward on solidified underlying factors which can be dependable and remain highly volatile. How can we define, control and rationalize through this environment and what does it create for current acquisition, development and repositioning strategies? We must take all the pieces into consideration as we find the pathway to service the needs of tomorrow's traveler, vacationer and remote worker.
The responsibility to develop these answers for the Hospitality segment will also impact the world's needs of new buildings, the way we live in and around them and how our future urban cities will develop in a more environmentally conscious way.
Where are the markets that will remain hot, most desired, and which will be stranded?

What are the manageable, unimagineable, and known factors to tomorrow's acquisition and development startegy?

If you build it, who's coming?
Event Recording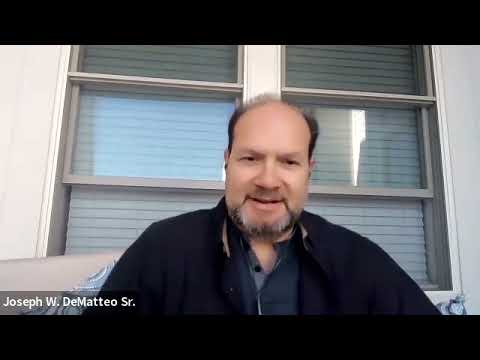 Hospitality - Distress, Stress, or Best Guess; Where is the Market Heading in 2022 & Beyond
Speakers
Michael Corcelli

Title

Founder & Chairman

@

Company

FLAIA

Role

Moderator

Mr. Corcelli is the Founder & Chairman of the FLAIA and has played a critical role in establishing the vision and building the management team for the FLAIA. In addition to his work with the FLAIA, he is a Managing Partner at Alexander Alternative Capital, LLC based in Miami. Prior to joining Alexander Alternative Capital, Michael worked for UBS AG where he was responsible for portfolio management and tactical asset allocation for private clients of UBS Global Wealth Management & Business Banking. Michael holds a Bachelor of Science degree from the University of Miami where he studied Business with a focus in Finance.

Joseph W. DeMatteo Sr.

Title

Founder & President

@

Company

JDM Capital Hospitality Management

Role

Panelist

For almost three decades, Joseph has been a leading industry expert in the fields of hospitality and real estate management. His expertise in all facets of hospitality allows him to create one of a kind experiences that drive consumer demand and consistent returns for investors. An industry thought-leader and dedicated teacher, Joseph has spearheaded the asset management and hospitality programs as a faculty member and lecturer at NYU Masters Program at the Real Estate Institute, and Northeastern University's D'Amore McKim School of Business.

His educational accomplishments include a B.S. in Finance from the State University of New York, the completion of an Executive Management Program from Harvard Law School, a Degree in Building and Construction Management, Certificates in International Business and Finance & Hotel Operations all from New York University.

Bharat Sangani, MD

Title

Chairman & Founder

@

Company

Encore Enterprises

Role

Panelist

Dr. Bharat Sangani, Founder and Chairman of Encore Enterprises, co-founded the firm in 1999 as a vehicle for investors to share in the success of his real estate deals. In 1991, "Doc," as he is known by both clients and co-workers, made his first investment in real estate, transforming a failing hotel in Gulfport, Mississippi. Doc quickly learned he has a natural instinct for real estate investing and began growing his portfolio. Over the nearly 30 years that followed, Doc has established a successful real estate investment and development firm with a proven track record across various sectors and multiple market cycles throughout the United States. He is responsible for more than $2.7 billion in real estate transactions for Encore and oversees every aspect of the business, from operations to financial management. Admired for his relentless work ethic, Doc, along with a team of experienced, results-driven, and forward-thinking individuals, leads Encore on the principles of honesty, integrity, and fairness. He is an active contributor to the community and is involved in various charities both locally and in India.
About
FLAIA
FLAIA is an open access platform of alternative investments for institutions, wealth advisors, family offices, RIAs, and accredited investors. General Partners gain access to a vertically integrated digital & traditional fintech marketplace. Investors gain access to special opportunities, educational webcasts and digital events. All of our digital events, educational content and alternative investment opportunities are available in one place under a single sign on.
JDM Capital Hospitality Management
JDM Capital Hospitality Management Group provides operating and financial support for the day to day management and asset oversight of Hospitality assets. We are actively seeking Redevelopment, Re-Purposing and Acquisitions to be repositioned as a *participating mezzanine, *preferred equity, *GP, and *co-GP partner with a focus on operational control positions.
Encore Enterprises
Founded in 1999, Encore is a vertically integrated, actively managed real estate investment and operating company focusing on value-added and opportunistic strategies throughout the United States. Operational excellence, combined with a commitment to disciplined investing, allows the company to capitalize on trends across all market segments, maximizing risk-adjusted returns for investors.
Since inception, Encore has completed more than $2.7 billion in real estate transactions with $1.3 billion in assets under management. Encore develops, acquires, and manages commercial real estate opportunities across the multifamily, hospitality, mixed-use retail, and office sectors, and has successfully operated fast-casual restaurants across the U.S.