The Future of Investing: Samara Asset Management's Market Neutral Multi-Strategy Hedge Fund
Hosted by Samara Alpha Management, LLC
May 10, 2023
1:00 PM - 2:00 PM ET
Webcast
Welcome to our exclusive webcast, "The Future of Investing: Samara Asset Management's Market Neutral Multi-Strategy Hedge Fund." We are thrilled to have Adil Abdulali, Chief Investment Officer of Samara Alpha, deliver an insightful presentation followed by an interactive Q&A session. As a family office, your participation in this discussion is essential to stay ahead in today's fast-evolving investment landscape. By dedicating your time and attention to this educational webcast, you will gain valuable insights into Samara Asset Management's innovative strategies and learn how they can transform your investment portfolio. As a proud member of FLAIA, Samara Asset Management is actively seeking forward-thinking family offices like yours to become investors and reap the benefits of our groundbreaking approach to asset management. Don't miss this unique opportunity to engage with industry experts and explore the potential of market-neutral, multi-strategy hedge funds for your family office.
Unparalleled returns: Learn how Samara's market-neutral multi-strategy hedge fund targets 20-30% annualized returns with minimal volatility.

Expert team: Gain insights into our seasoned professionals' 180+ years of combined experience in traditional and alternative asset management.

Cutting-edge strategies: Explore the innovative investment techniques that blend traditional expertise with digital assets and cryptocurrency opportunities.

Proprietary risk management: Discover the powerful tools that protect capital and optimize portfolio performance in Samara's market-neutral multi-strategy hedge fund.

Interactive Q&A: Engage directly with Samara's Chief Investment Officer, Adil Abdulali, and seize the opportunity to get answers to your pressing questions about the fund.
Event Recording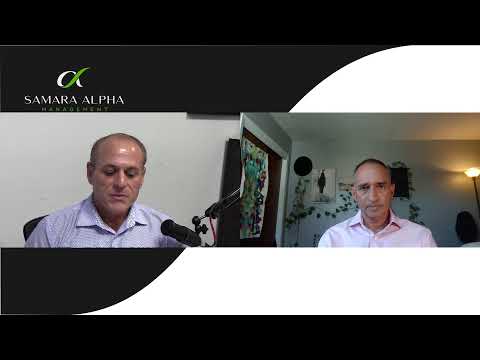 The Future of Investing: Samara Asset Management's Market Neutral Multi-Strategy Hedge Fund
Attachments
MITIMCo: Perspectives for Aspiring Superinvestors, by The Manual of Ideas Exclusive Interview with Seth Alexander, Joel Cohen, and Nate Chesley, Massachusetts Institute of Technology Investment Management Company

the-manual-of-ideas_mitimco_2014-12.pdf

Samara Alpha Management

Samara Alpha Overview_One-pager_2023Q2_04.2023.pdf
Speaker
Adil Abdulali

Title

Chief Investment Officer

@

Company

Samara Alpha Management, LLC

Role

Speaker

Adil oversees all aspects of selecting, developing, and managing the strategies on Samara Alpha's platform. Formerly CIO of Securitize Capital, Adil brings more than 30 years in traditional, alternative, and digital asset management, including capital markets, fixed income, derivatives, securities, and cryptocurrencies, with expertise in investment, risk management, valuation, and systems development. Previously, Adil was president and Chief Science Officer at Protégé Partners, where he seeded more than 40 diverse hedge funds globally with investments ranging from $25 million to $100 million. Prior to that, Adil was co-founder at AdKap, a mortgage-backed securities hedge fund, and a senior advisor at Capital Market Risk Advisors, as well as having held various senior roles at Barclays Capital, Nomura Securities, and Nikko Securities. He began his career as trader at JP Morgan. Adil earned an MA in Mathematics from Massachusetts Institute of Technology and a BA in Mathematics from the University of Pennsylvania.
About
Samara Alpha Management, LLC
Samara Alpha Management, LLC, a Samara Asset Group (formerly Cryptology) company, is an institutional digital asset manager. The company offers sophisticated investors access to alternative sources of alpha through its crypto-focused multi-strategy fund-of-funds, hedge fund seeding and technology platforms. Fostering growth within an otherwise inefficient and fragmented market, the Samara Alpha team combines decades of operational expertise in traditional finance and risk management with its passion for crypto to curate distinct portfolios of risk-controlled strategies.