Opportunities in Commercial Office
Hosted by Group RMC
May 12, 2022
11:00 AM - 12:00 PM ET
Panel
Why co-investment structure are so compelling in today's office environment. Does taking a value investing approach make sense? What role does geography, metrics & application play in the future of Office? We will provide different perspectives and data points from our 20M SF portfolio of office. Q&A & Discussion
Commercial CRE in Office Today

New paradigm in Commercial Office between the employer and employee?

Commercial office a local market or a national market?
Event Recording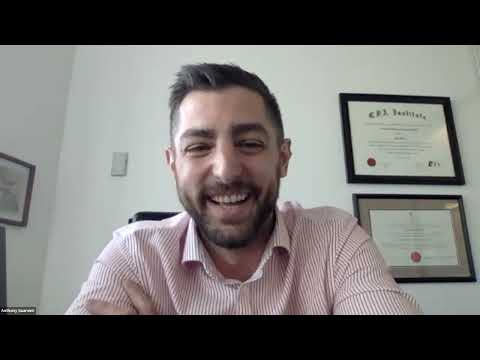 Opportunities in Commercial Office
Speakers
Michael Corcelli

Title

Founder & Chairman

@

Company

FLAIA

Role

Moderator

Mr. Corcelli is the Founder & Chairman of the FLAIA and has played a critical role in establishing the vision and building the management team for the FLAIA. In addition to his work with the FLAIA, he is a Managing Partner at Alexander Alternative Capital, LLC based in Miami. Prior to joining Alexander Alternative Capital, Michael worked for UBS AG where he was responsible for portfolio management and tactical asset allocation for private clients of UBS Global Wealth Management & Business Banking. Michael holds a Bachelor of Science degree from the University of Miami where he studied Business with a focus in Finance.

John Hartman

Title

Chief Investment Officer (CIO)

@

Company

Caliber Companies

Role

Panelist

John Hartman is the Chief Investment Officer (CIO) of Caliber. John is responsible for managing all funds, private syndications, and public products. He also oversees real estate portfolios and develops securities to fund Caliber's acquisitions.

Prior to joining Caliber in 2020, John has held leadership roles at private and public real estate firms including institutionally backed private equity real estate funds, where he managed capital formation, due diligence, underwriting, and acquisitions. Some of these include Republic Capital Partners, Gadsden Properties, and Astrum Investment Management.

John earned a Bachelor of Science degree in Marketing Management from San Jose State University, a Master of Business Administration from California Coast University, and holds an Arizona Real Estate Broker's license.

Anthony Guarnieri

Title

Vice-President, Family Offices

@

Company

Group RMC

Role

Panelist

Anthony is a Vice President at Group RMC. His focus is on developing Canadian relationships with Family Office, Institutions and Asset Allocators. Anthony has over 12 years of experience working in the financial sector. Previously, he was the Regional Sales Director at Desjardins Wealth Management where he developed business with investment advisors and worked with Portfolio Managers to bring investment products, such as ETFs to market. Prior to Desjardins, Anthony was also a Business Development Manager at Manulife Investments (also known as John Hancock in the US) where he worked alongside investment advisors and their clients.
About
FLAIA
FLAIA is an open access platform of alternative investments for institutions, wealth advisors, family offices, RIAs, and accredited investors. General Partners gain access to a vertically integrated digital & traditional fintech marketplace. Investors gain access to special opportunities, educational webcasts and digital events. All of our digital events, educational content and alternative investment opportunities are available in one place under a single sign on.
Group RMC
Group RMC is a real estate Co-Investment group based in New York, Montreal and Columbus that invests in and is the general partner in undervalued income-producing office properties in non-gateway U.S. markets. Group RMC currently oversees over 21M square feet in the US, principally in the Midwest, representing over USD $2.5 Billion in asset value.
Caliber Companies
Caliber is a leading investment company providing a full suite of real estate services. Caliber owns, operates, and invests both on its own and through individual operating companies. In addition, Caliber manages all aspects of the real estate investment deal continuum including fundraising, asset acquisition, construction and development, property management, asset management, brokerage services, and asset disposition.