Cannabinoid-Based Medicines in the Fight Against Epilepsy
Hosted by Avicanna
December 6, 2022
11:00 AM - 12:00 PM ET
Webcast
Epilepsy is one of the most common neurological diseases affecting nearly 65 million people worldwide and is ranked by the World Health Organization as a burdensome global neurological disorder. Despite the availability of 28 different pharmaceutical drugs, nearly one in three patients are drug-resistant and do not achieve seizure freedom. In recent years, the experimental, clinical, and anecdotal support for the use of cannabinoid-based products in patients with refractory epilepsy has grown, including the first U.S. Food and Drug Administration approved cannabinoids drug for two forms of epilepsy.
Additionally, in Canada, federal legalization of medical cannabis has allowed medically authorized use of cannabinoid-based products for children with epilepsy. Avicanna has established a multifaceted approach to developing and delivering cannabinoid- based products that incorporates drug development, preclinical research, real-world and anecdotal evidence. Key research partnerships with leading research institutions have allowed Avicanna to develop and advance its pharmaceutical pipeline, including potential treatments for epilepsy.
In parallel, patient use of Avicanna's RHO Phyto branded medical products have continued to grow and have led to significant insight on potential efficacy across numerous indications.
What is Epilepsy?

Overview of the downsides of this condition - not being drive, poor mood, loss of memory, etc…

Effects to the brain

Currently 28 Pharma products that treat Epilepsy, but 30/40% still have refractory epilepsy

CBD based products have shown to help this population
Event Recording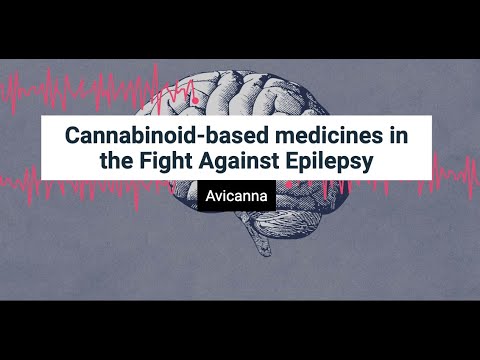 Cannabinoid-based medicines in the Fight Against Epilepsy
Speakers
Aras Azadian

Title

Chief Executive Officer

@

Company

Avicanna

Role

Speaker

Utilizing his extensive senior management experience in both financial and bio-technology sectors, Aras co-founded Avicanna with the vision of establishing a bio-pharmaceutical company with a strict focus on medical and pharmaceutical applications of cannabinoids. His expertise and experience in the biotechnology industry have been integral to Avicanna's thought leadership pertaining to R&D and clinical development. Since 2016 Aras has successfully led a team of executives, scientists, and medical professionals across several countries with the vision of vertical integration and a strong company focus on quality controls, scientific vigour and competitive advantages. Aras holds a Bachelor of Economics degree from York University and an International master's in management degree from EADA Business School in Barcelona, Spain.

Dr. Karolina Urban

Title

Vice President of Scientific and Medical Affairs

@

Company

Avicanna

Role

Speaker

Karolina is the Vice President of Medical Programs at Avicanna and is responsible for managing and developing research and clinical partnerships. Prior to Avicanna, Karolina consulted and conducting due diligence on potential investments and supported portfolio companies. Karolina has MSc in Neurosciences from the University of Calgary and PhD in Rehabilitation Sciences and Neurosciences at the University of Toronto with expertise in neuroimaging and brain injury. She is a former professional hockey player winning the Clarkson Cup Champion in 2018 in the Canadian Women Professional Hockey League and finishing top ten all time in points as an Academic All Canadian and captain for 3 years during her varsity hockey career at the University of Toronto. Karolina was fortunate to complete her PhD within the Bloorview Research Institute and experience first-hand the impact that Holland Bloorview Kids Rehab has on its clients.
About
Avicanna
Avicanna is a commercial-stage international biopharmaceutical company focused on the advancement and commercialization of evidence-based cannabinoid-based products for the global medical and pharmaceutical market segments. Avicanna has an established scientific platform including R&D and clinical development that has led to the commercialization of more than thirty products across various market segments:
Medical Cannabis & Wellness Products: Marketed under the RHO Phyto™ brand these medical and wellness products are a line of pharmaceutical-grade cannabinoid products containing varying ratios of cannabidiol ("CBD") and tetrahydrocannabinol ("THC"). The product portfolio contains a full formulary of products including oral, sublingual, topical, and transdermal deliveries that have controlled dosing, enhanced absorption and stability studies supported by pre-clinical data. The formulary is marketed with consumer, patient and medical-community education and training.
Pharmaceutical Pipeline: Leveraging Avicanna's scientific platform, vertical integration, and real-world evidence, Avicanna has created a pipeline of patent-pending drug candidates that are indication-specific and in various stages of clinical development and commercialization. These cannabinoid-based drug candidates look to address unmet medical needs in the areas of dermatology, chronic pain, and various neurological disorders. Avicanna's first pharmaceutical preparation (Trunerox™) is in the drug registration stage in South America.