Is this the End of Dollar Dominance?
Hosted by FLAIA
April 13, 2023
11:00 AM - 12:00 PM ET
Webcast
Welcome to our highly anticipated webcast, 'Is this the End of Dollar Dominance?' - an enlightening and timely exploration into the future of global currencies. Michael Corcelli and Jeremy Johnson, renowned financial experts from the Florida Alternative Investment Association (FLAIA), will be leading the presentation, followed by an interactive Q&A session. This exclusive opportunity is not to be missed by investor family offices who wish to stay ahead of the curve. Your time and attention to this webcast will not only offer you valuable insights into the ever-changing financial landscape but also provide you with the chance to actively engage in the discussion and exchange thoughts with industry professionals. By participating in this thought-provoking session, you will be better equipped to navigate the complexities of the global financial ecosystem and identify new investment opportunities amidst shifting paradigms. Don't miss out on this chance to broaden your horizons and join the conversation shaping the future of the global economy.
Unraveling the drivers behind potential shifts in global currency dominance and their implications for the financial markets.

Exploring investment opportunities and risks arising from the evolving landscape of global currencies.

Delving into policy changes and central bank strategies that could influence the future role of the US dollar.

Examining the role of emerging digital currencies, such as cryptocurrencies and central bank digital currencies, in reshaping global financial dynamics.

Identifying strategic approaches for Registered Investment Advisors and Family Offices to capitalize on the changing global financial environment.
Event Recording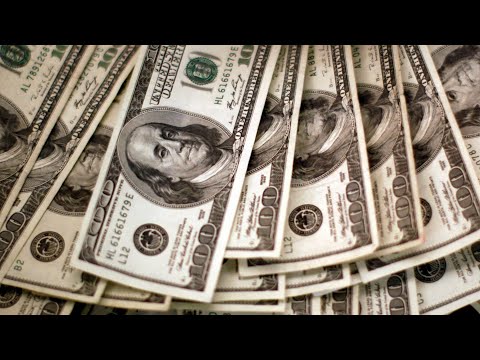 Is this the End of Dollar Dominance?
Speakers
Michael Corcelli

Title

Founder & Chairman

@

Company

FLAIA

Role

Speaker

Mr. Corcelli is the Founder & Chairman of the FLAIA and has played a critical role in establishing the vision and building the management team for the FLAIA. In addition to his work with the FLAIA, he is a Managing Partner at Alexander Alternative Capital, LLC based in Miami. Prior to joining Alexander Alternative Capital, Michael worked for UBS AG where he was responsible for portfolio management and tactical asset allocation for private clients of UBS Global Wealth Management & Business Banking. Michael holds a Bachelor of Science degree from the University of Miami where he studied Business with a focus in Finance.

Jeremy Johnson

Title

Digital Growth Master

@

Company

FLAIA

Role

Speaker

Jeremy has 10+ years of experience as a lead web developer with a demonstrated history of working in the media production industry. As the head of FinTech/Web Development of FLAIA, Jeremy is responsible for hosting digital events, managing the website and onboarding new technological solutions for FLAIA members and community. He has previous experience in state level government legislative policies where he partook on various consulting projects for state elected officials on new/emerging technology.

Since the early 2017, Jeremy has been a strong believer of Blockchain Technology and has been investing in the space ever since. He is a DeFi user and has been supporting the Blockchain community by being a host & moderator for various Blockchain & Cryptocurrency panels and Q&A sessions and spreading its impact to the alternative investment community around the globe.
About
FLAIA
FLAIA is an open access platform of alternative investments for institutions, wealth advisors, family offices, RIAs, and accredited investors. General Partners gain access to a vertically integrated digital & traditional fintech marketplace. Investors gain access to special opportunities, educational webcasts and digital events. All of our digital events, educational content and alternative investment opportunities are available in one place under a single sign on.