Fireside Chat: David Nikzad and Michael Corcelli
Hosted by PSLY
July 14, 2022
11:30 AM - 12:30 PM ET
Panel
It's time to chat…
Many may not know this, but Ei Ventures started thanks to a fireside chat. Cofounder Jason Hobson and I were in Hawaii. We were talking about the things two friends talk about after a long day… family, friends, work. Life.
One thing we kept coming back to was how many of those that we close to us were in danger. And I'm not talking about physical danger, per se. I'm talking about their mental health.
Life can be tough. It throws us all kinds of curveballs. I know because it's certainly happened to me. Against the beautiful backdrop of a roaring fire on the beach, we came up with our solution to fight the problem: natural, plant-based medicines that would pay homage to Mother Nature while at the same time actually make a material difference.
Sure, we were a bit ahead of our time. But all pioneers are. In the intervening time, we've seen the psychedelics industry go from the fringe to a blowout frenzy… only to come crashing back down.
And this is why we need to chat.
You see, while the market in general may be crazy; and the psychedelics industry might be in a state of flux, I've never been more excited. We're seeing opportunities on front of us today that I thought we'd have to wait years for.
Excellent companies and assets trading for dirt-cheap valuations while at the same time plant medicine is accepted more than ever. This contrast will not last. But now is the perfect time to strike.
That's also why we recently re-opened our doors to investors for the first time in months. We see so many value-add opportunities in front of us. As always, we will be smart and selective. But I've seen market cycles my whole life. And this is the time to get positioned for the next wave.
To talk about all of this – and more – I'll be co-hosting a fireside chat with my friend and founder of FLAIA, Michael Corcelli. FLAIA is an open access platform to alternative investments – like Regulation A+ and Regulation D. Michael has put on some of the best events in the industry – and I may be a bit biased, but I think this upcoming fireside chat will fit the bill…
The chat will be this coming July 14, 2022 from 11:30 to 12:30 pm. But to attend, you must register. So that we can handle a fair amount of Q&A, we are limiting attendance and we can't guarantee that a replay will be available, so please make sure to secure your seat by clicking here.
Why plant-based medicine can play a pivotal role in solving mental health issues?

Deep dive into the companies and assets trading at a discount while at the same time plant based medicine is accepted more than ever.

What is the global cost of mental health issues?

Global Industry Analysis, Growth Trends, and Market Forecast (2022-2030?

Legislative and strategic rollout update?
Event Recording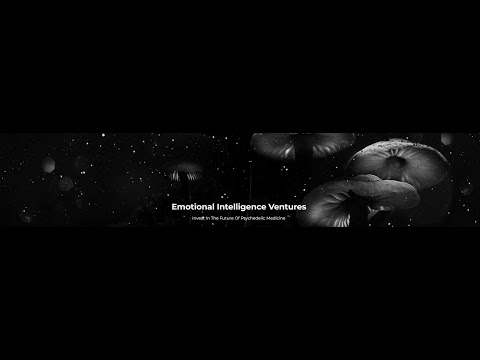 Fireside Chat: David Nikzad and Michael Corcelli
Speakers
Michael Corcelli

Title

Founder & Chairman

@

Company

FLAIA

Role

Moderator

Mr. Corcelli is the Founder & Chairman of the FLAIA and has played a critical role in establishing the vision and building the management team for the FLAIA. In addition to his work with the FLAIA, he is a Managing Partner at Alexander Alternative Capital, LLC based in Miami. Prior to joining Alexander Alternative Capital, Michael worked for UBS AG where he was responsible for portfolio management and tactical asset allocation for private clients of UBS Global Wealth Management & Business Banking. Michael holds a Bachelor of Science degree from the University of Miami where he studied Business with a focus in Finance.

David Nikzad

Title

Chief Executive Officer

@

Company

PSLY

Role

Panelist

David started his career in the techno scene, orchestrating parties that brought tens of thousands to hear internationally famous DJs at nightclubs such as Fifth Column, Trax, Buzz, Fever and others in DC.

Over the past 2.5 decades he has invested in real estate, nightlife, technology and wellness. He left the mainland over a decade ago to work on a retreat center in Maui called Lumeria, working there on his own emotional intelligence (E.I.) while continuing to invest in and guide startups.

PSYCHEDELICS, CLEAN FOOD, SPACE & STACKINGSATS.

Through his family venture fund Reinmkr Satsang and his holding company Orthogonal Thinker Inc., David put the first checks and some secondary checks into companies such as Betterment, Vidyard, InstantCab Ridecell, Wefunder, June Software TaptoLearn, Talkable, Aisle50, TutorSpree, OrangeFund2, Quartzy, Ridejoy, GazeHawk, RealCrowd, InvoiceASAP, Meadow, Mellows, ConfidentCannabis, FOBO Yardsale, BlockRx, SericaPay, Solti, AdStage, Arcview Capital, Airbnb, Republic, EquipmentShare, Stream, Supra Oracles, GARI, Skyryse, Firefly, AxiomSpace, IQ PROTOCOL, ETH, BTC, ZK.Link, Polygon, BANQ, Mycotopia, 1inch, DEALMAKER, MANA, CRO, CHINGARI, NEAR, Metaplex, MicroStrategy, Cannabis.NFT, RevenueRoll, SWAZIGOLD, goTenna, 12 x 12 SANDBOX LAND, Orthogonal Reg A Portal and many more.

We believe in something that ultimately is described as Utopian. A frequency that most won't understand. Tapping into quantum physics and the idea of perpetual new frequencies within the interactions you have in your daily life. What we see touch feel and experience will determine the empowerment in your everyday life.

He has personally incubated companies through Orthogonal Thinker like SuryaSpa, KitchenNation, MauiRaw, Randy's Remedy, E.I.Ventures, and Orthogonal Portal.

Over this last decade, David has become hyper-focused on his two children who live on Hawaii, and on his current role as Executive Chairman of Orthogonal Thinker Inc, which encompasses all of David's family's holdings.

His latest startup, Psilly, brought to you by E.I. Ventures, is focused on creating the new standard of mental wellness through developing novel psychedelic therapeutics, medicinal mushroom formulations, and unique treatment protocols and delivery mechanisms.
About
FLAIA
FLAIA is an open access platform of alternative investments for institutions, wealth advisors, family offices, RIAs, and accredited investors. General Partners gain access to a vertically integrated digital & traditional fintech marketplace. Investors gain access to special opportunities, educational webcasts and digital events. All of our digital events, educational content and alternative investment opportunities are available in one place under a single sign on.
PSLY
More people than ever are struggling with mental health. As a society, we don't currently have adequate mental health treatment that targets the root problem without hefty costs (reliance on daily medication, side effects, potential substance abuse). Big Pharma has failed to address the problem and the world wants a different solution.
Psilocybin and functional mushrooms allow us to rewire our neural pathways and naturally address what we typically try to control via medication. Psilly, brought to you by E.I. Ventures, is changing the narrative around psychedelic therapy so that plant-powered mushrooms can move through FDA trials and provide people a safer and more efficient path to self-improvement.
Psilly provides a path to what's growing all around us: a "gold standard" of plant-powered, psychedelic therapy. Rather than compete over ownership of a natural compound, Psilly offers a delivery system, therapeutic framework, educational platform, and community that will ensure that people experience the value that psychedelic mushrooms have to offer for as accessible a cost as possible - $1 per dose.
We are focused on three key areas in order to scale psychedelic therapy and mental health and wellness options to the millions currently suffering:
1. Botanical pharmaceutical ingredients
2. Drug delivery mechanisms
3. Web3 psychedelic therapy and technology
Invest in Psilly, brought to you by E.I. Ventures, to bring 100% plant-based therapies through FDA trials to help 1 billion people for $1 each.
Learn more at invest.ei.ventures
We started our journey over 12 years ago in Los Angeles, bringing healing modalities to a growing community of individuals curious about alternative paths to health and wellness. Then came the island of Maui, Hawaii, where we connected with farmers, chemists, and iconic leaders of psychedelic medicine to explore the power of the plant and natural therapies that unlock the mind and heal the soul. Psilly, a continuation of Orthogonal Thinker and E.I. Ventures's mission of conscious, sustainable investing and community building, was born in 2021.
Our team consists of experts, teachers, and healers from across innovative corners of psychedelic medicine, cannabis, CBD, academia, and physical healing spaces. Working and living across Miami, Maui, and Northern California, we all share a common respect for natural medicine and what's possible when you reimagine the strategy of pharmaceuticals to present people with a new path to self-improvement.