Family Offices and Alternative Investments in 2022
Hosted by FLAIA
December 2, 2021
3:30 PM - 4:00 PM ET
Panel
Fireside chat with Rick Stone of Palm Beach Investment Research Group, a membership based not-for-profit corporation consisting of a large group of family offices and other active investors. The discussion will cover a range of trends emerging from single family office investment appetite. Rick will provide insights into his family office and the club of families that invest in various alternative investment strategies. The conversation will cover macro economic trends like rates and foreign exchange, listed equities and debt, direct lending, private debt, hedge funds, private equity, cryptocurrencies and more.
Performance review of various alternative investment strategies

Expectations and outlook for various alternative investment strategies

What do family office want at this point of the economic cycle?

How has Covid 19 change the way family offices think about risk?

Liquidity profiles and what family office want from their investment managers?
Event Recording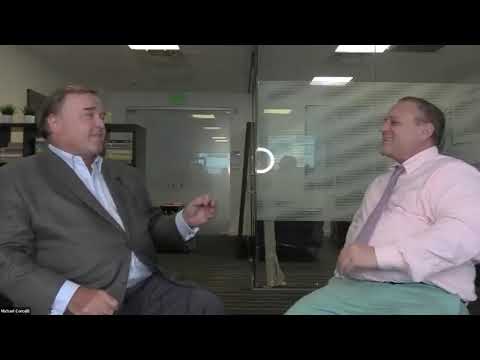 Family Offices and Alternative Investments in 2022
Speakers
Michael Corcelli

Title

Founder & Chairman

@

Company

FLAIA

Role

Moderator

Mr. Corcelli is the Founder & Chairman of the FLAIA and has played a critical role in establishing the vision and building the management team for the FLAIA. In addition to his work with the FLAIA, he is a Managing Partner at Alexander Alternative Capital, LLC based in Miami. Prior to joining Alexander Alternative Capital, Michael worked for UBS AG where he was responsible for portfolio management and tactical asset allocation for private clients of UBS Global Wealth Management & Business Banking. Michael holds a Bachelor of Science degree from the University of Miami where he studied Business with a focus in Finance.

Rick Stone

Title

Founder & Managing Partner

@

Company

Palm Beach Investment Research Group

Role

Panelist

Rick Stone earned his J.D. from Columbia Law School, Mr. Stone has amassed extensive legal expertise, dating back to his earliest experience as a law clerk for the Honorable Charles Sifton of the United States District Court for the Eastern District of New York. Rick is a former partner at one of the countries oldest law firms, Cadwalader, Wickersham & Taft. He has been Lead Counsel on several major high profile successful consumer and securities class actions. Rick dedicates a substantial portion of time to philanthropy and is involved with numerous local and national charities such as the Community Foundation for Palm Beach and Martin Counties. Currently, Rick serves on the executive committee of Junior Achievement of the Palm Beaches, and teaches economics at Palm Beach Lakes High School as part of its volunteer program that teaches pre-law programs at local high schools. Rick is an adjunct law professor at Shepard Broad Law School, Nova Southeastern University. He is President and Co-Founder of the Palm Beach Investment Research Group Inc., a membership based not-for-profit corporation comprising a group of family offices and other active investors.
About
FLAIA
FLAIA is an open access platform of alternative investments for institutions, wealth advisors, family offices, RIAs, and accredited investors. General Partners gain access to a vertically integrated digital & traditional fintech marketplace. Investors gain access to special opportunities, educational webcasts and digital events. All of our digital events, educational content and alternative investment opportunities are available in one place under a single sign on.
Palm Beach Investment Research Group
PBIRG is a membership based not-for-profit corporation in Florida; comprising a group of high-net-worth individuals that are active investors, investment professionals, and family office members and executives. Members share and benefit from the group's collective investing intelligence and from monthly presentations by targeted investment professionals. Members are diverse but many are entrepreneurs who have transitioned to being full time investors; and who wish to participate on a monthly basis in a peer-to-peer learning experience that is independent from major institutional investment advisors. Most group events take place in Palm Beach, one of the wealthiest and most exclusive locales in the world. Group events provide a safe, collegial and stimulating environment for members to discuss and share actionable investment ideas, as well as other issues relating to significant wealth. Members, by virtue of their financial resources, can be overwhelmed by investment advisors and offerings of all kinds. The ability to discuss opportunities in an unbiased and trusted environment of peers that are not selling products/services is therefore one of the major benefits of membership.