Alternative Investing: Fine Wine as an Asset Class
Hosted by Cult Wines Investment
December 2, 2021
12:30 PM - 1:30 PM ET
Panel
As public markets continue to hit all time highs, investors are becoming increasingly skeptical of the stock market's connection to the actual economy. Inflation is rampant, supply chain issues are enormous and worker shortages present strong headwinds for 2022 corporate earnings.
Savvy investors are always in search of new ways to hedge their portfolios during market uncertainty.
Additionally the persistence of low interest rate policy by central banks, has caused many investors to allocate larger portions of their portfolio into non-traditional assets like; collectables, antiques and wine to generate ROI.
Powered by breakthroughs in technology, it's never been easier to invest into these increasingly popular asset classes.
In this 1 hr fireside chat, we will cover how investors are allocating to fine wine and examine how this asset class can offer uncorrelated market-beating returns.
Why investors are more open to investing in non-traditional assets like; collectables, antiques, wine and spirits and artwork

How fine wine offers an alternative way to hedge traditional portfolios

Why pensions, family offices and endowments are increasing their allocations into non-traditional assets

Market Predictions for 2022
Event Recording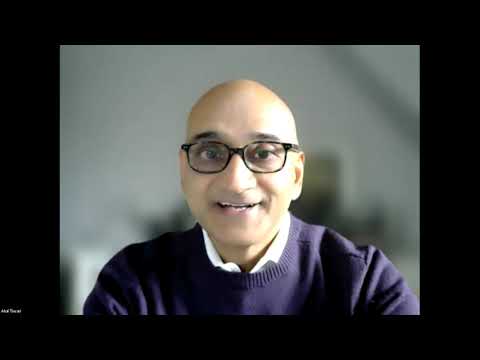 Alternative Investing: Fine Wine as an Asset Class
Speakers
Michael Corcelli

Title

Founder & Chairman

@

Company

FLAIA

Role

Moderator

Mr. Corcelli is the Founder & Chairman of the FLAIA and has played a critical role in establishing the vision and building the management team for the FLAIA. In addition to his work with the FLAIA, he is a Managing Partner at Alexander Alternative Capital, LLC based in Miami. Prior to joining Alexander Alternative Capital, Michael worked for UBS AG where he was responsible for portfolio management and tactical asset allocation for private clients of UBS Global Wealth Management & Business Banking. Michael holds a Bachelor of Science degree from the University of Miami where he studied Business with a focus in Finance.

Atul Tiwari

Title

CEO of Cult Wines Americas

@

Company

Cult Wines Investment

Role

Panelist

As Chief Executive Officer, Atul Tiwari leads the team and is responsible for the overall strategy and development of Cult Wines Americas. Hailed by Investment Executive as 'having a knack for knowing what's next', Atul is thrilled to have successfully married his extensive investment experience with a passion for wine to introduce this unique asset class to the Americas market. Atul leads with investment rigor, excellent client relationships and unparalleled knowledge of the asset class.

Atul's background speaks for itself, before building Cult Wines Americas, he was employee number one at Vanguard Canada. As CEO for the company, together with his team, he helped pioneer ETF investing in Canada and grew the company from $3 to $30 billion in assets over 7.5 years. Prior to Vanguard, he held progressively senior positions at BMO Financial including senior vice president of BMO Asset Management, heading up the BMO US mutual fund business in Chicago before going on to lead the charge for BMO to enter the ETF business as the founding President of BMO Exchange Traded Funds. In 2018 he received the Indo Canada Chamber of Commerce award for Corporate Executive of the Year and has twice been named to Wealth Professional's annual list of People to Watch in the industry. Atul is a member of the Independent Review Committee for Mackenzie Funds, a Director of the D.D. Foundation, which provides free medical care and education to the disadvantaged in India, a member of the Advisory Council for the CFA Society of Toronto and an Honorary Trustee of the Royal Ontario Museum.

In addition to his personal interest in wine, Atul has also managed a 4000-bottle cellar of fine Burgundy for the Toronto Chapter of the Confrerie des Chevaliers du Tastevin over a five-year period. After earning his law degree from Osgoode Hall Law School (Canada), he began his career in law, practicing in London (UK) and Toronto before transitioning to finance.

Brad Karp

Title

Founder, Renaissance Interests, LP

@

Company

Renaissance Interests, LP (RILP)

Role

Panelist

Brad Karp formed Renaissance Interests, LP (RILP) in June 2004 to concentrate on private equity investments in revenue stage companies in the energy and clean energy technology sectors, plus implement advanced option trading strategies for publicly traded securities. In conjunction with the private equity investments made by RILP, Brad typically assumes a board role with the portfolio company. One of RILP's early private equity investments in Galveston LNG, parent company for the original developer of the Kitimat LNG terminal, resulted in a handsome success when the Kitimat LNG terminal was sold to Apache Corp. and EOG Resources in December 2010.

Prior to forming RILP, Brad devoted his first professional career to building, leading and managing energy marketing, trading and merchant finance operations. These efforts included senior leadership roles for Duke Energy Corp. (and predecessor companies PanEnergy, Corp. Associated Natural Gas, Inc. and MEGA Natural Company) and for EDF Trading, a subsidiary of Électricité de France. Brad served Duke Energy Corp. and predecessors during the 1988-2000 period as the President or Chief Commercial Officer of the primary subsidiary devoted to the energy marketing, trading and merchant finance operations. As President of Duke Energy Merchants during 1998-2000, Brad was responsible for a subsidiary that generated $570 million of operating income during this three-year period. EDF Trading developed from a start-up into the leading European energy trading business while Brad served as Executive Vice President of Commercial Operations from March 2001 through June 2003.

Brad began his energy industry career with Texas Eastern Transmission Corp., where he held various commercial positions from July 1982 through February 1987. He worked for ESCO Energy and its subsidiary, Vesta Energy, from February 1987 through August 1988 as Vice President of Corporate Development and Vice President of Gas Supply prior to joining the senior management team of MEGA Natural Gas in September 1988.

Brad holds a Bachelor of Science degree in Chemical Engineering from Harvard
About
FLAIA
FLAIA is an open access platform of alternative investments for institutions, wealth advisors, family offices, RIAs, and accredited investors. General Partners gain access to a vertically integrated digital & traditional fintech marketplace. Investors gain access to special opportunities, educational webcasts and digital events. All of our digital events, educational content and alternative investment opportunities are available in one place under a single sign on.
Cult Wines Investment
Cult Wines is the global leader in fine wine collection and investment management with $250 million in assets under management and is on a mission to make investing in wine as enjoyable and rewarding as the wine itself. A deep-rooted passion for fine vintages, close relationships with the most prestigious and respected growers and market-leading investment expertise are at the core of the company. Paired with the latest technology, Cult offers exceptional knowledge and insights together with rigorous risk management.
By working closely with producers of fine wine to support and champion their pedigree, Cult Wine Investment is able to deliver unprecedented access to rare, highly sought-after investment-grade wines. The company connects wine lovers with respected experts via exclusive events and bespoke experiences, while actively managing clients' dynamic portfolios to reflect their individual financial goals. All of which creates unique, life- enriching investment opportunities.
Renaissance Interests, LP (RILP)