Group RMC - Office Master Co-Invest
Hosted by Group RMC
December 2, 2022
1:30 PM - 2:00 PM ET
Keynote
During this session, we will be hearing from the next generation of one of the US's largest private office landlords, a NYC based real estate group headed by a Canadian family. Group RMC's Mike Mangione will be discussing their company's history and what it means to be value investors in turbulent times.
History of the firm, why co-investment structure

Taking a value investing approach – Geography, metrics & application

Future of Office – Perspectives and data points from our 20M SF portfolio of office

Case Study: The Americana Portfolio IX LP

Q&A & Discussion
Event Recordings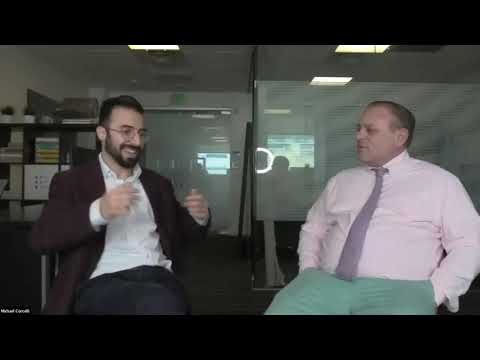 A Rare Opportunity in Real Estate Co-Investment
Group RMC - Office Master Co-Invest
Speaker
Vali Lazarescu

Title

Role

Speaker

Vali is a Vice President at Group RMC. His focus is on developing relationships with Family Offices, Wealth Advisors and Institutions. Vali has over 12 years of experience working in the Financial Sector. Previously, Vali served as Vice President in charge of institutional real estate at Centurion Asset Management where he was responsible for capital raising for Canada's largest Private Apartment REIT. Prior to Centurion, Vali was in charge of Institutional Sales at Ninepoint Partners/Sprott Asset Management in Toronto covering Canadian, U.S., and offshore investors from 2015 to 2019. He also had roles at Sun Life Global Investments and as an Associate at BNP Paribas in New York and Montreal, where he worked on the fixed income and structured products desks and distributed over U.S. $150 billion in deal flow across several alternative fixed income credit, commodities and currency strategies.
About
Group RMC
Group RMC is a real estate Co-Investment group based in New York, Montreal and Columbus that invests in and is the general partner in undervalued income-producing office properties in non-gateway U.S. markets. Group RMC currently oversees over 21M square feet in the US, principally in the Midwest, representing over USD $2.5 Billion in asset value.